Our mission is to give you perfect clarity, zero fogging and awesome protection
UPDATE: April 29, 2019.  Final cage frames completed for the Senior and Junior Zero models.   We are sending the new masks to HECC and CSA for certification.  We will target End of May for shipping to customers.   As soon as the masks are complete we will open the shopping cart.  Sign  up today and recieve 10% your order.    Zero Senior mask and  junior are being outfitted for lens and then Testing at HECC and CSA for playing certification.   The lens is a full 3" pro-style lens.  The lens are dual coated with anti-fog and scratch resistant coating.  The lens are replaceable.   We have one more lower mask impact test left to do.  The integrity of welds, wire and lens are complete.
Here's What People Are Saying
Hey Boulder Hockey,
Here is a picture of me and this is my opinion about your product.  I have tried any other cage/visor combos they all have these things in common:
1.  They fog up like crazy
2.  They don't look good
3.  They are hard or impossible to replace the visor on
The Zero Model solves all those problems and stands the test of a pro level player hockey abuse!  I will never by any other product. 
  Thommas Avdal -  Lier, Norway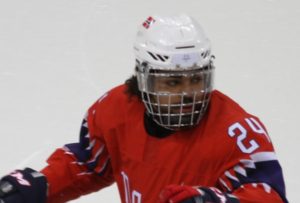 React Faster. Make Better Decisions on the Ice.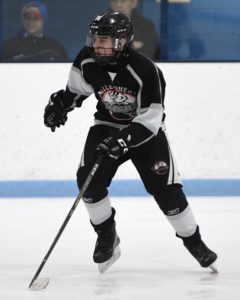 Our shields offer visual clarity for your brain to react faster and allow you better decision making at the speed of hockey.
Sports performance depends largely on your ability to see and react quickly to objects such as a hockey puck being passed to you and your reaction time to respond one or two moves ahead.
How fast you see the game around you from player to objects when your eyes are fully masked changes how the information to the brain is processed and by all tests a player wearing a mask covering their eyes slows the brain and decision making.  Having total visual clarity at speeds of hockey is paramount to playing your best.  This visual input stimulates your brain to direct an appropriate physical response, such as picking at spot on net to shoot the puck or access all the players in the contest and decide what you will do with the puck next.   A simple test is looking though a full cage and then slowly raise it up till you see clearly.  Your brain will immediately change and your vision instantly improves your decision making without bars covering your eyes.    You are buying a cage with a lens so your vision will be at optimum performance and your decision making superior.