It's the view from the inside out that counts:
Dynamic Visual Acuity 1.  Vision Skills 2.  Visual Concentration 3.  Eye Tracking 4.  Peripheral Vision 5.   Consider these key points related to decision making and playing hockey.  You're here considering a mask with perfect vision.  You're at a disadvantage wearing a wire mask.  Congratulations on taking the first step to better hockey. Visit our Blog page for more information.
We guaranteed we have a better view or your money-back.  Order your new mask today.  You'll be glad you did.  Thank you.  Bill Everett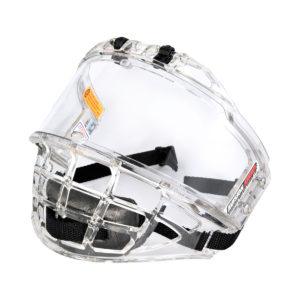 AVH-2 Junior Masks
A replaceable lens protects your investment.  The lens delivers crystal clear view of the game.  The high impact polycarbonate cage frame comes in colors or clear.  You see the game through the media of the lens not the cage frame.  The frame keeps pucks and sticks out while delivering ample air-flow.
AVISION AHEAD Junior masks are HECC and CSA certified for vision and impact strength.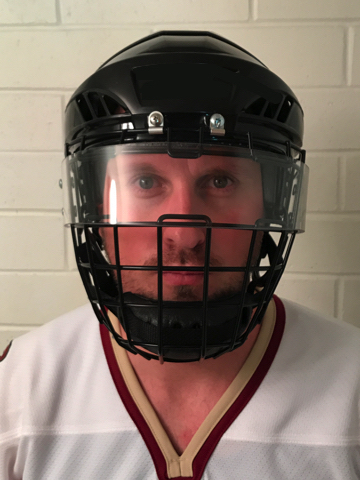 2017 Zero combo wire & glass
We've got the full wire mask audience wired for spectacular vision this summer & fall with the new Zero I (adult) and Zero II (youth) masks.  The Zero lens is just 2.75" top to bottom.  This mask like our others offers amazing vision, great airflow and zero fogging.  Order today for late summer delivery.   Zero will be HECC and CSA certified.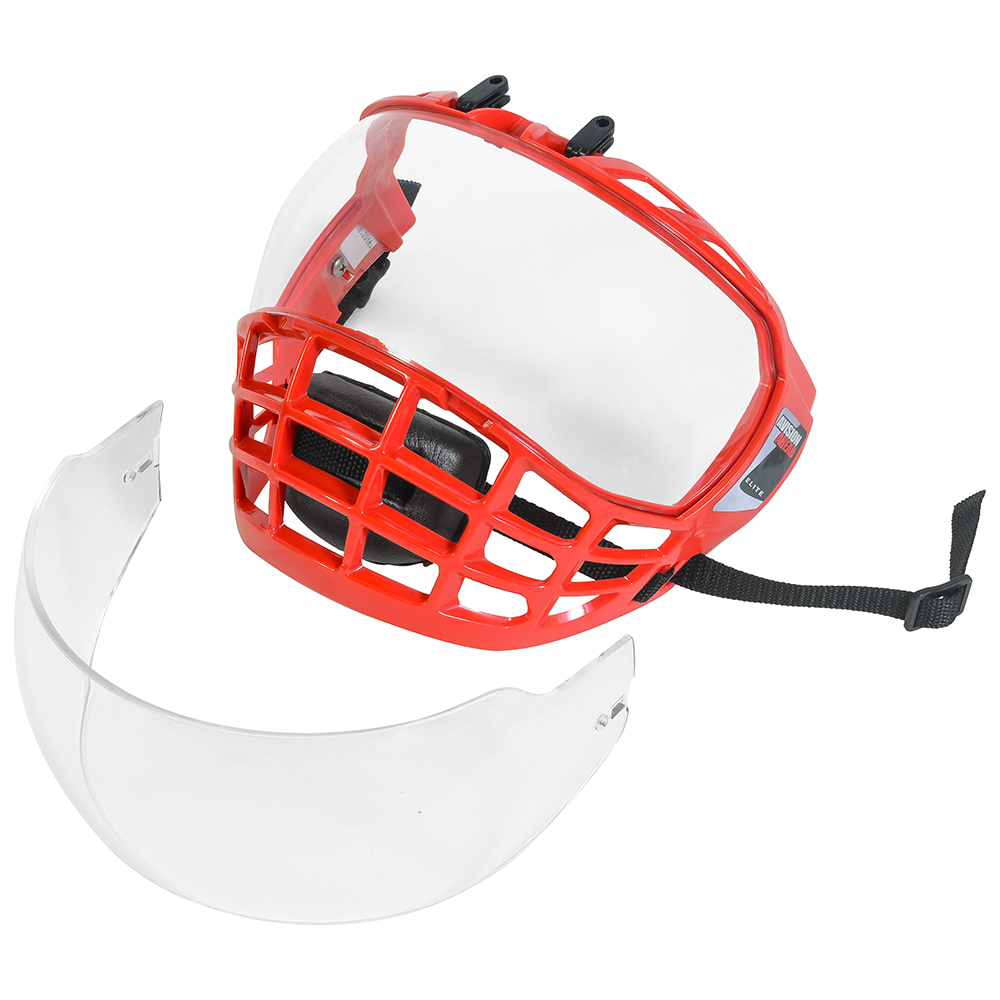 Elite Sr Masks
Play at peak visual performance with ultimate visibility, impact protection, air-flow and confidence. More information on the Buy Now tab above regarding the Elite mask.  Suffice to say this two piece hockey mask system combines a flawless lens that is tough as nails and crystal clear, is easily replaced with an unrestricted view of hockey at your feet or up-ice for enhanced view at high speeds of hockey where a split second decision means scoring a goal, a perfect pass or game saving decision without delay.  In a wire cage your brain and visual reaction time is not delayed as with inferior wire cage views or scratched up or fogged lens.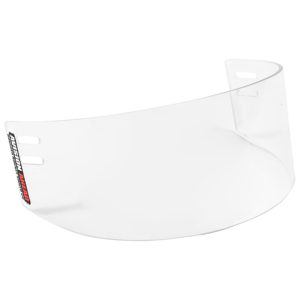 Visors
Presently we are offering the 20/20 visor.  It's a fabricated lens with a lower straight edge.  Top to bottom the lens is just 3".   The lens is dual coated; both sides of the lens are coated with superior anti-fog, and scratch resistant coatings.  This lens is very popular for the adult player who wants an economical US made lens with crystal clear vision.
Dynamic Visual Acuity
Can't see your kids face, they can't see the great game of hockey.
Have you ever put on your son or daughter's hockey helmet with a wire cage and tried to do simple tasks in 15 minutes you would lose your mind.  Now do this simple test the next time your player is on the ice... look to see if you can see their face clearly through the mask.  If you can not how can you expect him or her to track a fast moving object while they are moving as well.
Product features benefits
Free shippinp- USA and Canada.  Worldwide small fee
NHL clearance for player use (the Elite)
The Elite is HECC approved
The AVH-2 Jr is HECC and CSA approved
The Elite is a Pro-style injection molded convex lens
Both masks have a 100% fog-free guarantee
Perfect optics, amazing airflow
Everything an elite hockey players needs and more
Elite and Jr lens features a lower straight edge
See the puck at your feet or up-ice through the lens
Contoured to the face with air-foils directing the air to your upper face and eyes
Beginner to Pro, every level player is tired of wire cages